Smok TFV8 Baby V2

อะตอมบุหรี่ไฟฟ้า Smok TFV8 Baby รุ่นใหม่ ดีไซน์ใหม่ V2 มีการปรับปรุงและพัฒนา เพื่อเพิ่มประสิทธิภาพในการใช้งาน อย่างมีคุณภาพทั้งเรื่อง Airflow และคอยล์รุ่นใหม่ Baby V2 A1 และ Baby V2 A2 มาเต็มแบบนี้ พลาดไม่ได้
Smok TFV8 baby V2 (Matte Black)

1,113 บาท


890 บาท
Smok TFV8 baby V2 (Silver)

1,113 บาท


890 บาท
Smok Baby V2 A1

188 บาท


150 บาท
Smok Baby V2 A2

188 บาท


150 บาท
รายละเอียดสินค้า อะตอมบุหรี่ไฟฟ้า
Smok TFV8 Baby V2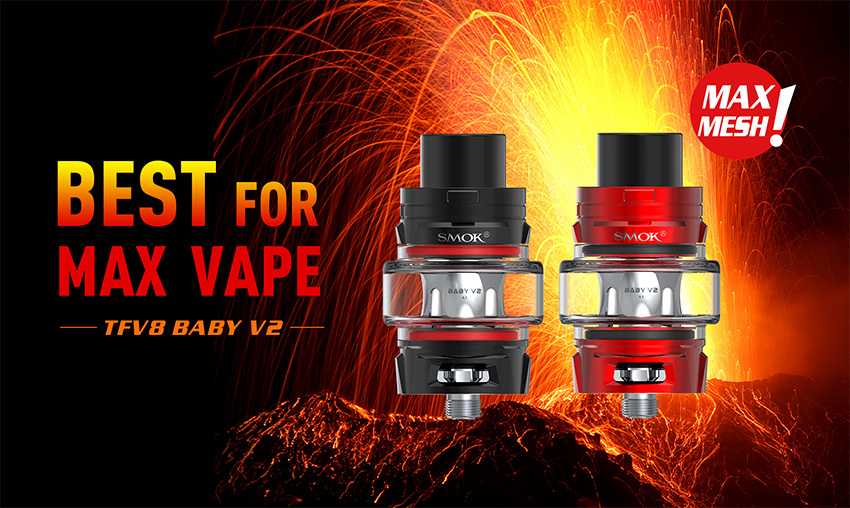 TFV8 Baby V2, a thoroughly upgraded new tank! It has "V" carved on top cap and base as the symbol of new version. To avoid accidently leakage, it has a press button on the top cap; to enlarge capacity, it uses Bulb Pyrex Glass Tube #7, which has 5ml capacity, increasing by 70% than the first version. And surprisingly, it has two powerful new cores, Baby V2 A1 and A2, A1 has super large heating area to offer you fast heating process, A2 has dual mesh structure inside to produce huge vapor cloud. Besides, this tank has 3 wider airflow slots to bring more air in. Take TFV8 Baby V2 and ready to lost in the massive vapor!
Innovation keeps changing the vaping experience!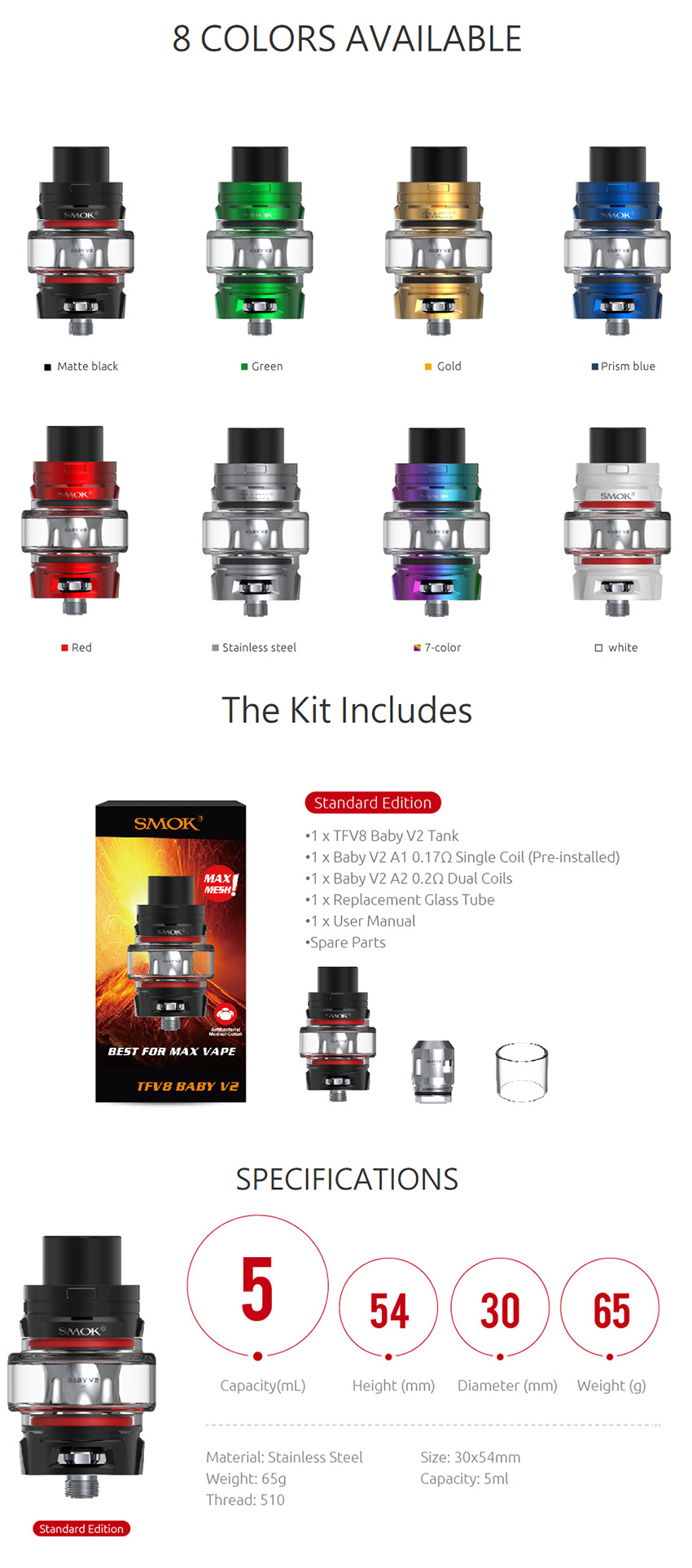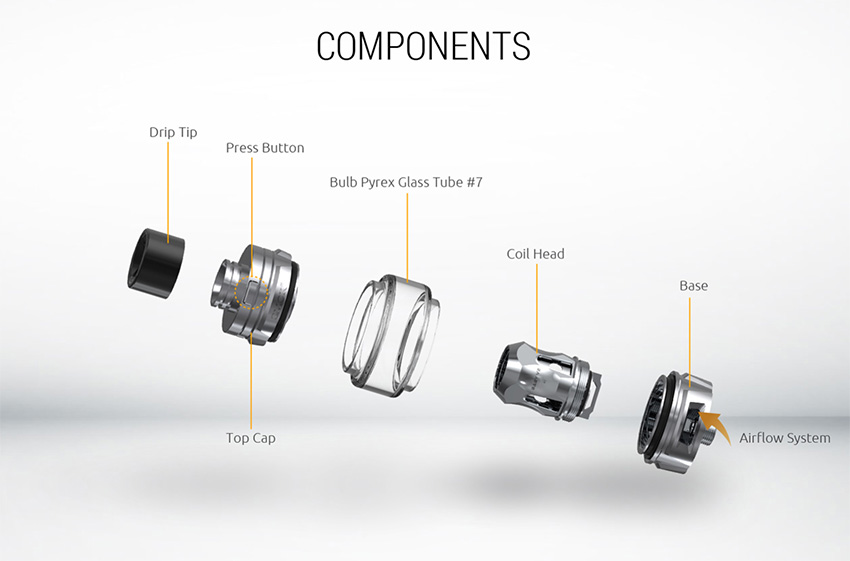 V THE SYMBOL OF NEW VERSION
As a new version tank, TFV8 Baby V2 is totally different with those former ones. It has a newly designed appearance, with a "v" carved on the top cap and base, the whole tank shows brand new style!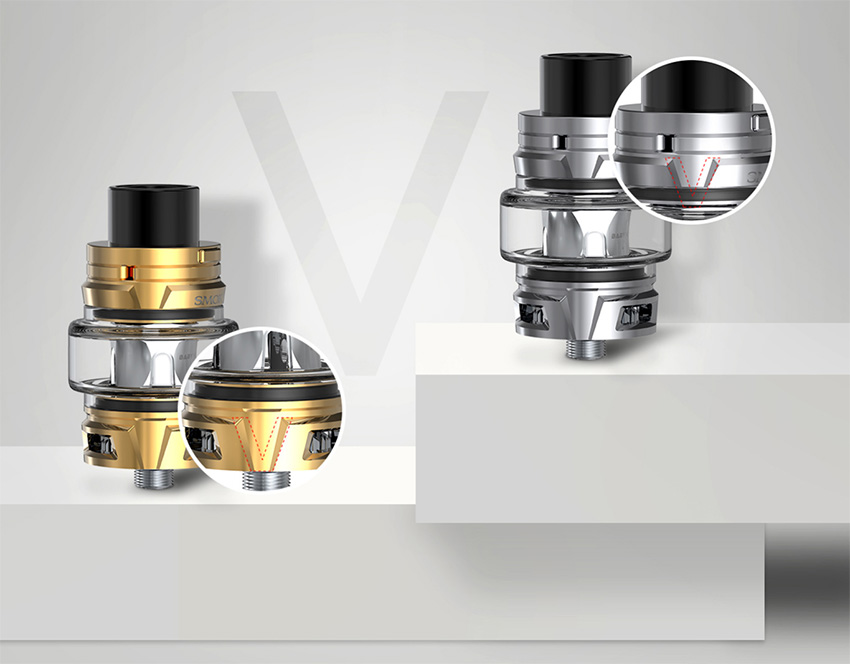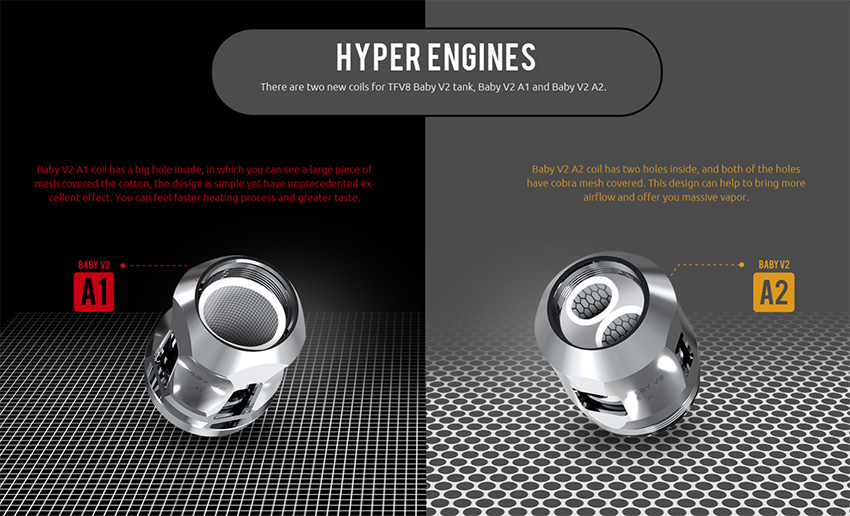 BABY V2 A3
A3 has three separate heating coils inside, combining with 3 larger airflow slots at the bottom of the tank, more air can be straightly brought in, and when you fire to vape, three coils will heat simultaneously, which can bring you unprecedented huge& thick vapor!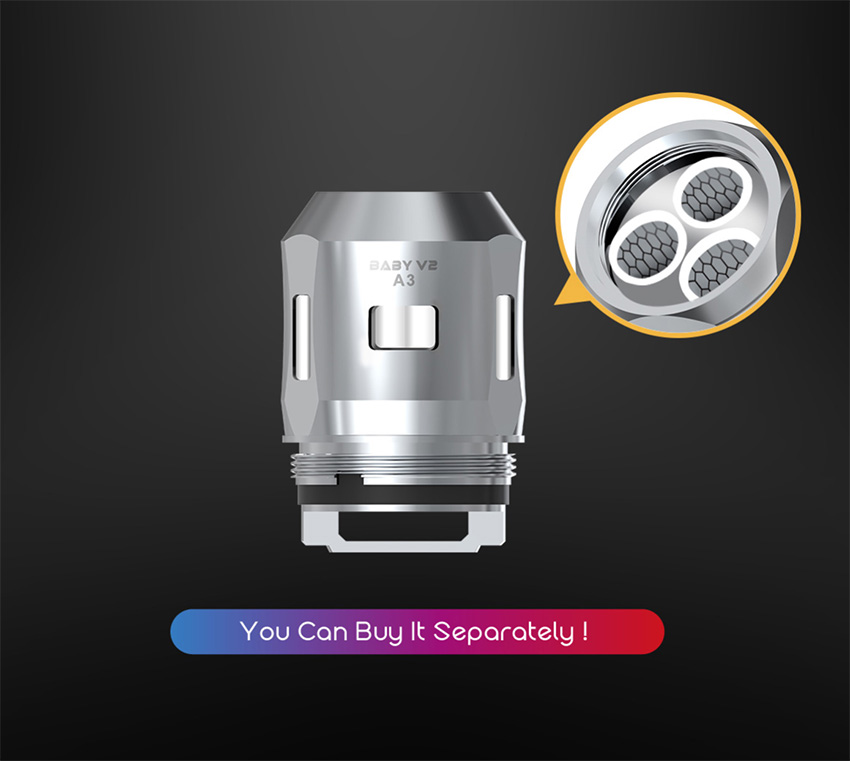 FIRE-NEW GOLD &7-COLOR COILS
Baby V2 A1, A2 and A3 not only have the color of stainless but also have gold and 7-color! Excellent inside design combines with sleek look, the new color coil can absolutely perfect your tank!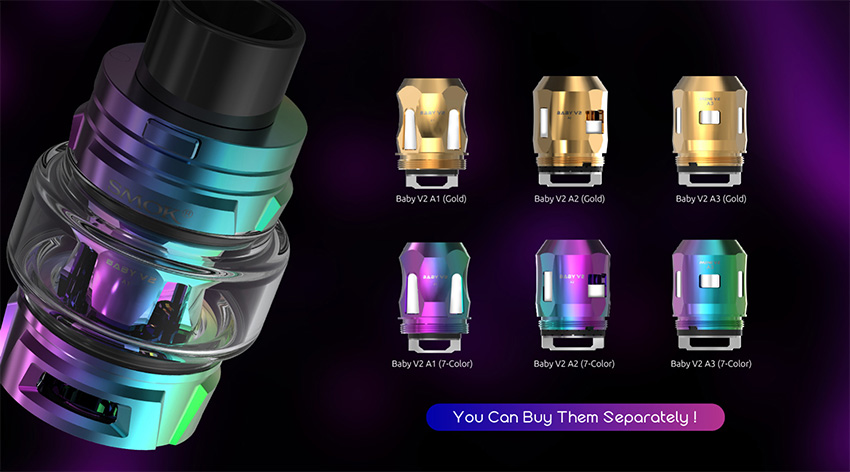 ANTIBACTERIAL MEDICAL COTTON
The new tank also uses antibacterial medical cotton, the best replacement of former organic one. This kind of medical cotton is better and can reduce the amount of bacterial.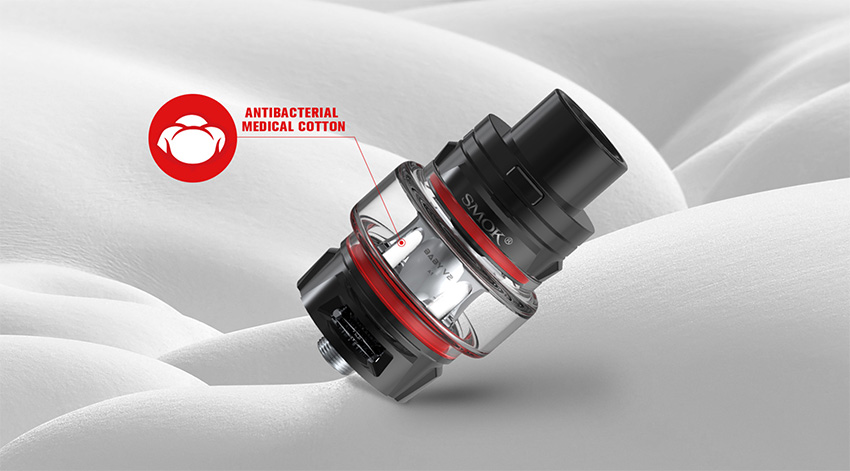 GASKET SMALL CHANGE, GREAT IMPROVEMENT
For the former tanks you can see a gasket when you screw the top cap, while in this tank you will find gasket has changed its position to the bottom of top cap. This design makes the filling slot looks cleaner and at the same time avoid leaking of e-liquid.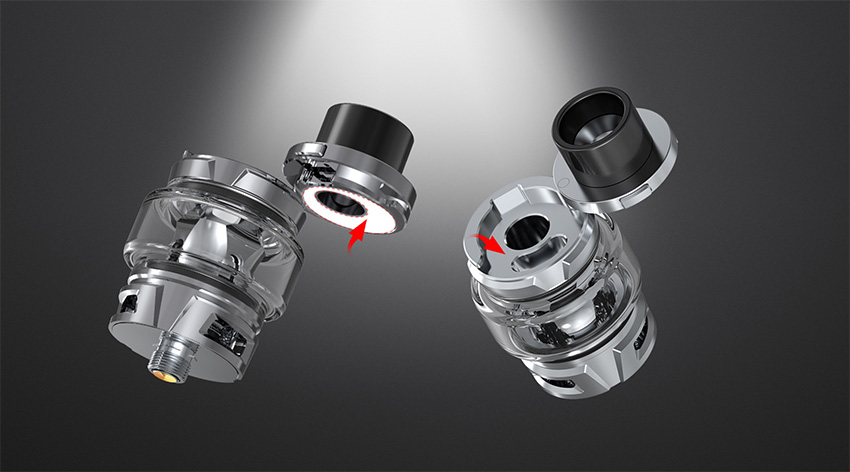 PATENTED LOCKING MECHANISM
TFV8 Baby V2 has patented locking button on its top cap, simply press it then move it counterclockwise you can open the cap. Besides, this design can effectively avoid accidently opening of top cap and leaking of e-juice.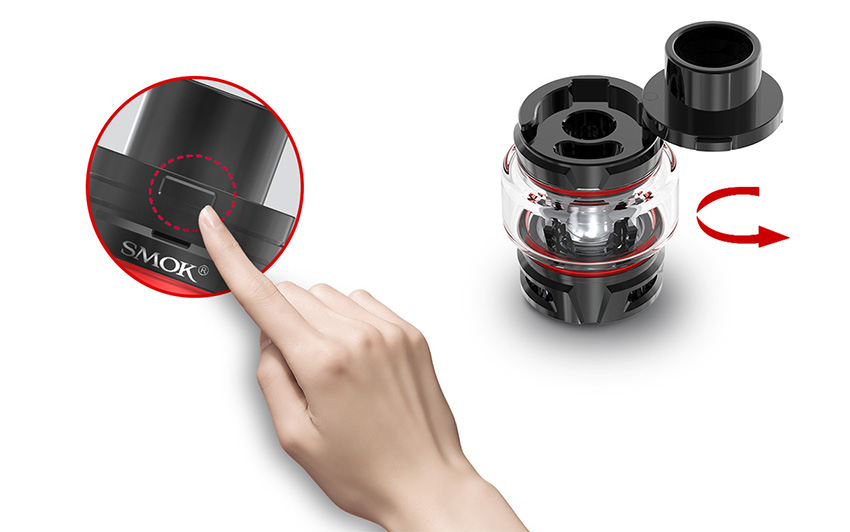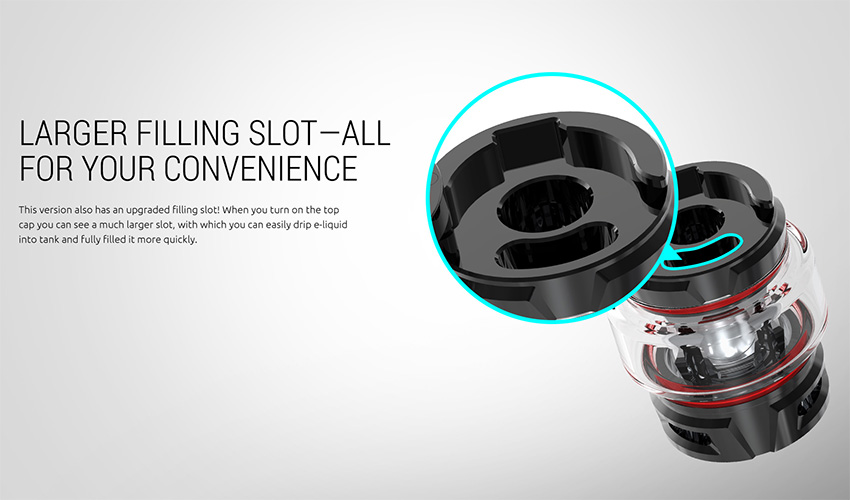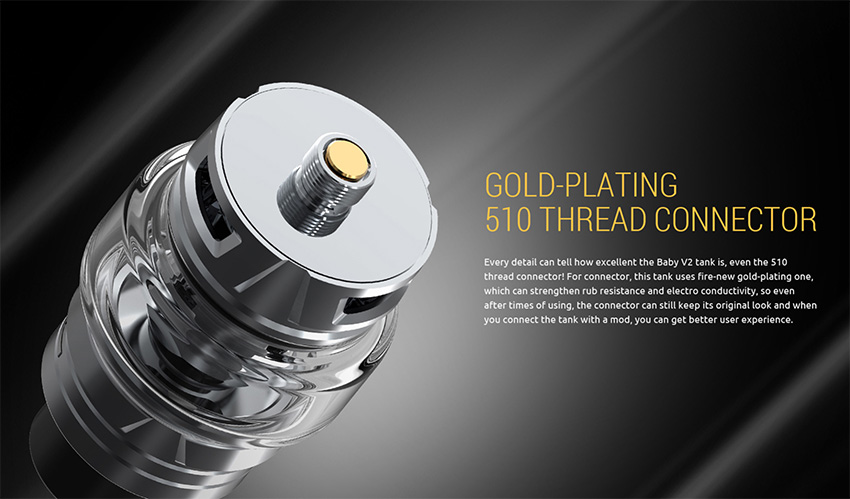 5ML CAPACITY
The tank has 5ml capacity, large enough for your normal vaping need! There's no need to add the e-juice frequently, you can enjoy vaping with easy and verse.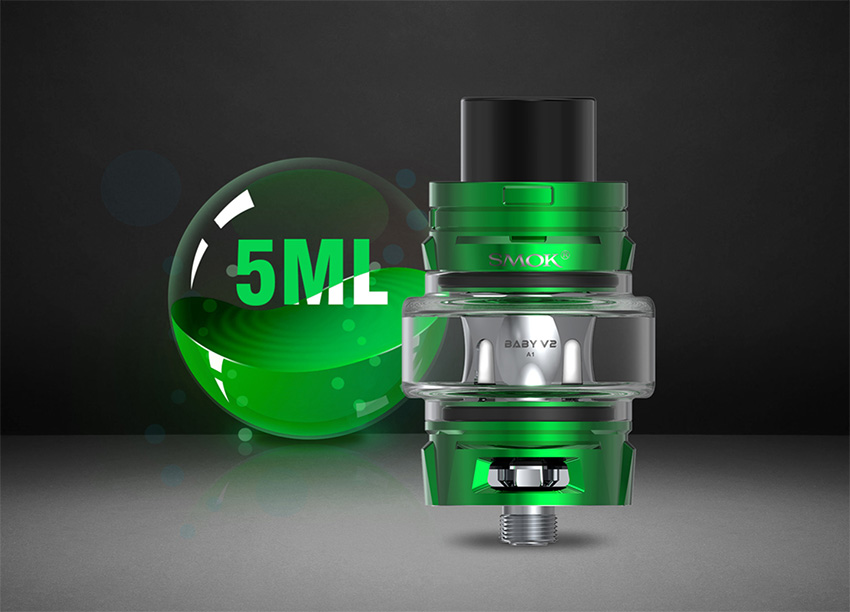 CONTRAST
Compared with the first version, V8 Baby V2 adopts bulb glass tube, which can offer more space for e-liquid, you can drip 5ml e-liquid into it, while the old V8 baby tank only has 3ml capacity.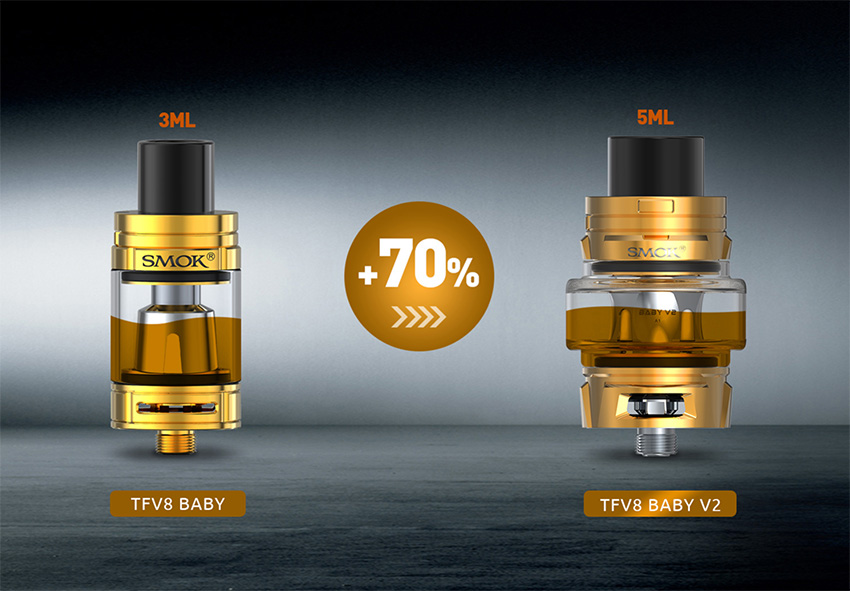 BETTER AIRFLOW SYSTEM
TFV8 Baby V2 also has an upgraded the airflow system, compared with the old version , this new one adds one more airflow slot, you can see 3 slots at the base of the tank. Besides, the width of these 3 slots has been widened, which can help to bring more air in and produce huge vapor.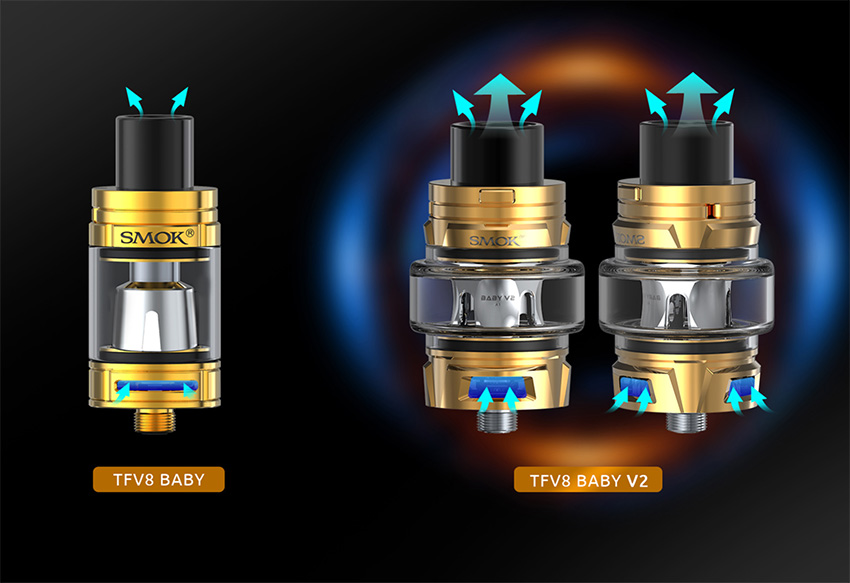 16MM V2 BABY EXCLUSIVE DELRIN DRIP TIP
The specially made drip tip has perfect diameter to fit your mouth, and it doesn't need to screw, only with simply press you can finish the install work. Without doubt, it will bring increased airflow and provide more powerful draw effects.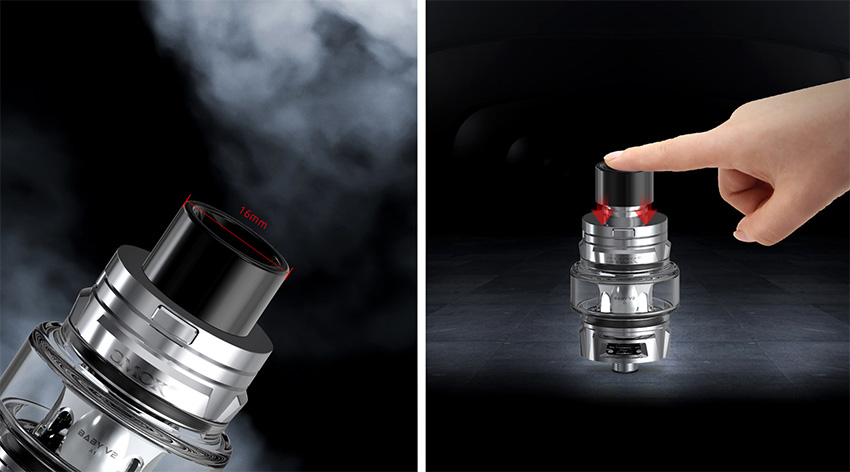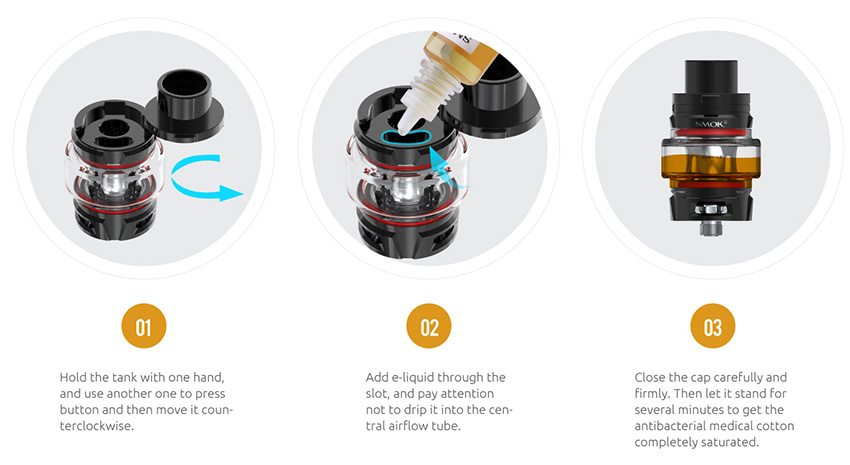 Smok TFV8 Baby V2
คะแนนสินค้า: 4.8/5 รีวิวโดย: Ecigzaa.com