-16%
Revvo Tank By Aspire

Revvo Tank รุ่นใหม่ ดีไซน์ด้วยขดลวดชนิดใหม่ปฏิวัตินวัตกรรม ARC Aspire Radial Coil ตัวถังขนาด 24 มม. มีโครงสร้างการไหลของอากาศด้านบนที่สามารถปรับได้ และท่อเติมน้ำยาบุหรี่ไฟฟ้าสปริงแบบพิเศษ คุณจะประหลาดใจกับนวัตกรรมที่ Aspire ได้นำมาสู่การออกแบบอันยอดเยี่ยมนี้
Revvo Tank (Silver)

1,488 บาท


1,250 บาท
Revvo Tank (Black)

1,488 บาท


1,250 บาท
Revvo 0.10-0.16ohm

119 บาท


100 บาท
รายละเอียดสินค้า อะตอมบุหรี่ไฟฟ้า
Revvo Tank By Aspire

Introducing the all new Aspire Revvo tank, a truly 'out of this world' design with an innovative, revolutionary, new type of coil, the ARC 'Aspire Radial Coil'. The 24mm tank comes in two sizes, the TPD compliant 2ml version and of course, the standard 3.6ml version. It has an adjustable top airflow construction and a special spring loaded filling tube. Whichever you choose (or are forced to choose if you're in a TPD compliant area), you'll be amazed by the innovation that Aspire has put into this fantastic new design.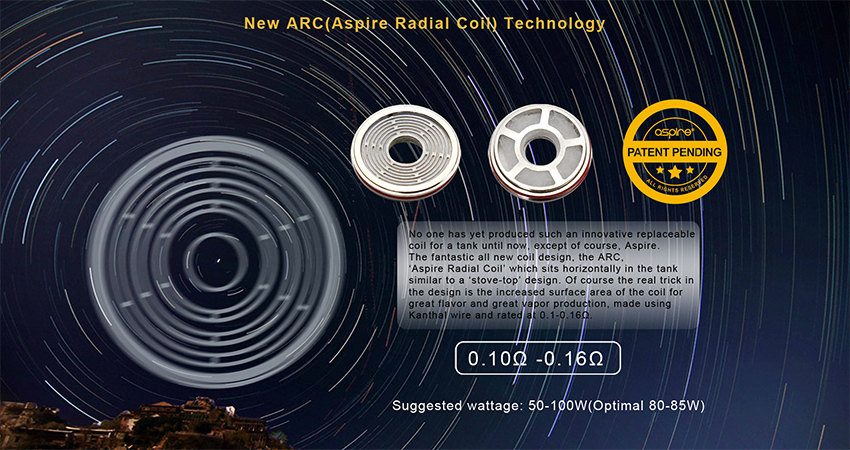 Protective cap
It is recommended to close the airflow slots and to use the provided protective cap when travelling or when the tank is not in use to avoid leakage and prevent dust and dirt from entering the top chamber.
It is also advisable to use the protective cap when carrying onto a plane as the cabin pressure can adversely affect the pressure inside the tank.

Package Contains:
1 x Revvo tank
2 x Coils (0.10-0.16ohm)
1 x Glass tube
10 x O-rings
1 x Warning card
1 x User manual
1 x Warranty card
1 x Protective silicone cap
Revvo Tank By Aspire
คะแนนสินค้า: 4.7/5 รีวิวโดย: Ecigzaa.com